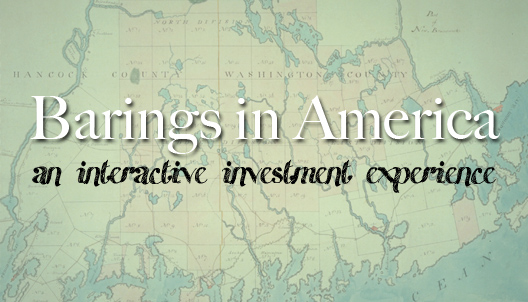 The Museum of American Finance in New York has partnered with ING Baring to create an exhibit on the role of Barings Bank in the development of the United States. The exhibit opens today.
In the nineteenth century, the United States was a massive net importer of capital. A small number of banks, of included Barings, played a crucial role in converting the savings of wealthy Europeans  into the projects needed to exploit the natural resources of the North American continent.  Barings played a major role in the economic and political development of the United States. Among other things, it lent Thomas Jefferson the money needed for the Louisiana Purchase. It also played a significant role in the development of the North American railway network in the nineteenth century. In the 1890s, it channelled capital in a young company called AT&T. (The Baring Brothers were also the financial fathers of Canadian Confederation). I could go on, but I don't need to since the MOAF and the Baring Archive have created such a fantastic online resource about the topic. Their website includes images of primary sources, explanatory text, and even a fun online game designed to teach young people about this topic. The game is called dividendandconquer.
You can also visit the Museum in person at 48 Wall Street.